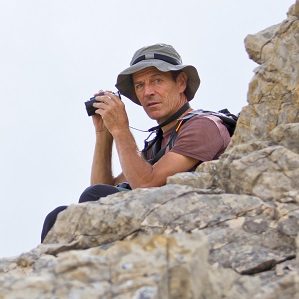 He has experienced natural environments since primary school.

Then, at some point, his passion for photography began. His favourite subjects are fauna and flora "on the doorstep". His pictures appear on books, magazines and calendars, both in Italy and abroad.
 
"You have to observe patiently, listen in strict silence and the results will come, sooner or later. Nature does not have our frenzy, but it has well-defined times and rules. We can only learn from it and, by understanding it, we can better describe it even with images".