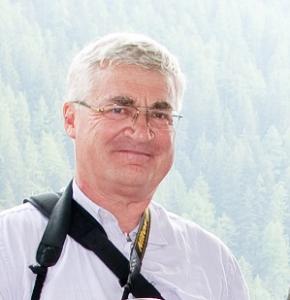 Coming from Lasa (BZ), where he has been mayor for almost twenty years, he is a naturalist with a great passion for photography.
He conveys his deep knowledge of the Vinschgau Valley, the Stelvio National Park, which he directed from 2006 until his retirement and – more generally – of alpine nature into essays, lectures, articles for newspapers, magazines, and books. He is also engaged in a daily specialist program in German on Radio RAI Altoadige, in which he talks about nature.
For him, photography is about telling the story of the environment and the extraordinary biodiversity of the natural heritage, particularly in Italy, in order to raise awareness of and respect for the beauty surrounding us.